When the big hunger comes, do I offer my little guests Wiener schnitzel to eat and when? This question occupies many newlyweds. Should the little gourmets be well catered for. The question is easy to answer 😉 Usually (in Austria), a gala menu for kids is called Wienerschnitzel with potatoes or even better with fries and extra ketchup. For dessert a scoop of ice cream, and who doesn´t like schnitzel is happy with pasta and sauce or butter. Is it really that simple? YES.
It gets a little trickier when asked, when and where do we put the kids? Our clear recommendation: before the menu for the adults starts. For example, we make it quite straightforward and playfully animate the kids to set the tables. Quickly clean the arts and crafts-tables, tablecloth and cutlery on it and off you go. In the beverage selection there's apple and orange juice, many dwarves just want still water.
Every children's table is a highlight and one or the other dad is there mouth-watered aiming for the schnitzel. "But they are not yours – you'll be spoiled with culinary masterpieces later anyway." For during the day-treats: offer the kids some fruit for the energy. Strawberries, apples, grapes and bananas often make the race against the candybar ;-). Actually, the only question now is what makes the perfect Wienerschnitzel. For this question we asked Kurt Berger at Schloss Aigen and immediately got the answer to his kitchen secrets: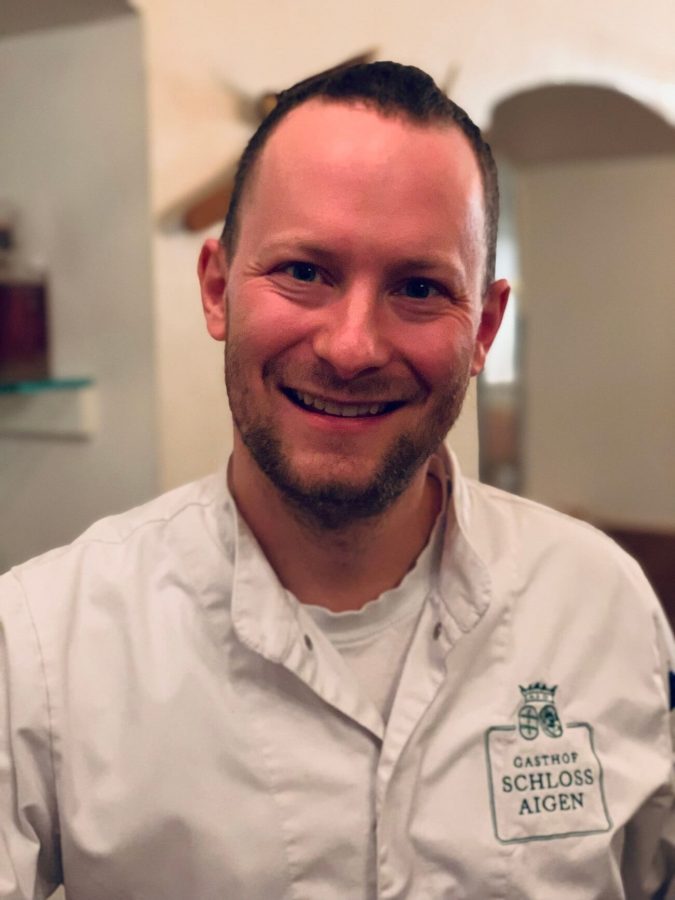 "The best schnitzel for our little guests comes from calf raised in Salzburg – it has to be tender.
It's served nice and crunchy, golden brown together with potato rösti as an alternative to fries." says Kurt Berger.
And how to make it yourself is described in his secret recipes